Overhaul your old patient Journey. Offer your patients RTP Medical Solution's
advanced practice management software features
20+ Advanced Features of
RTP Medical Solution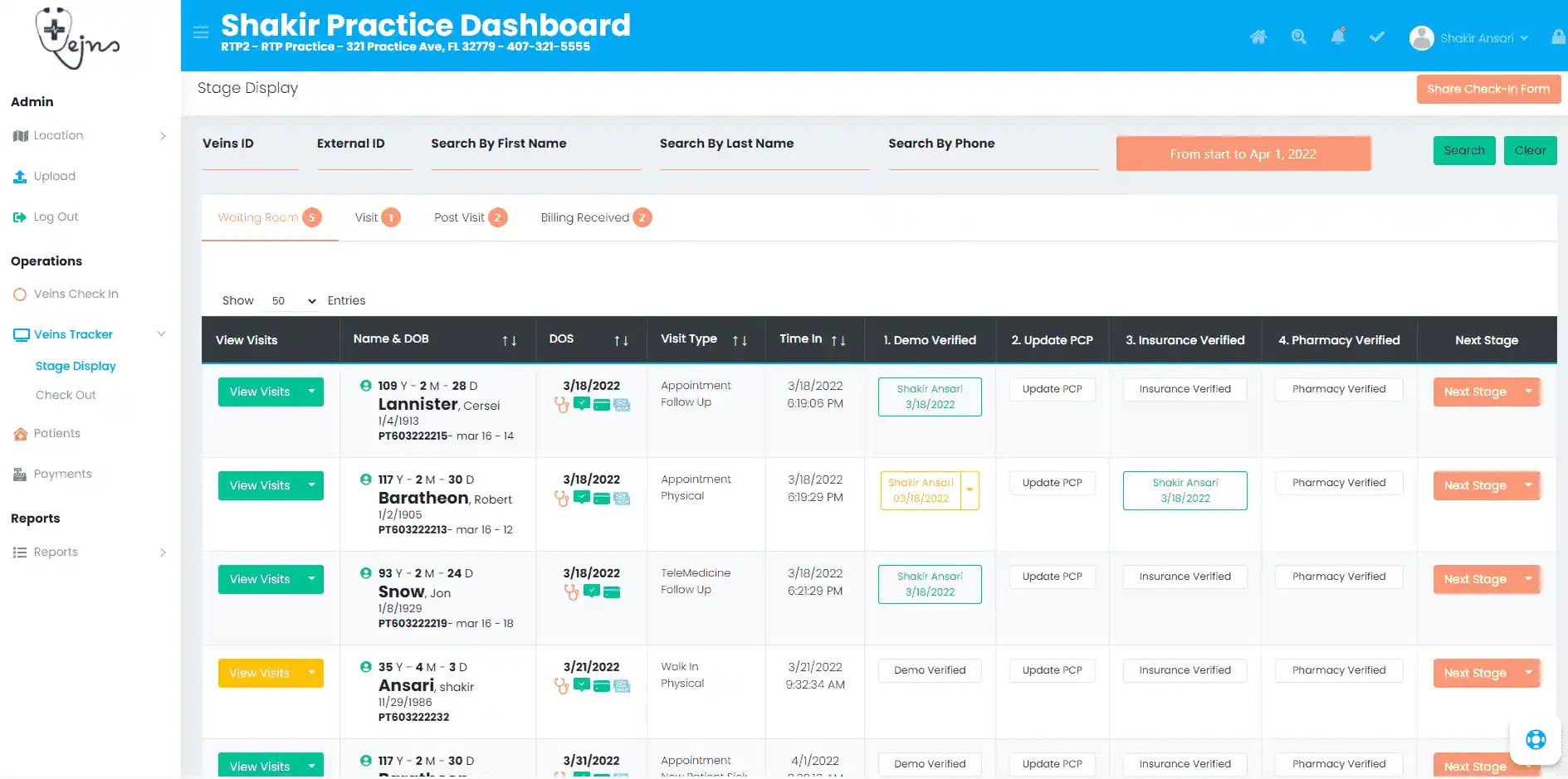 Start Tracking Your Patient Visits From Check-In To Payment In Real-Time!
Learn More
Upgrade to the patient success platform that will grow your practice with a smoother online e-check in system, get rid of that paper, and offer more reliable urgent care for patient success!
Learn More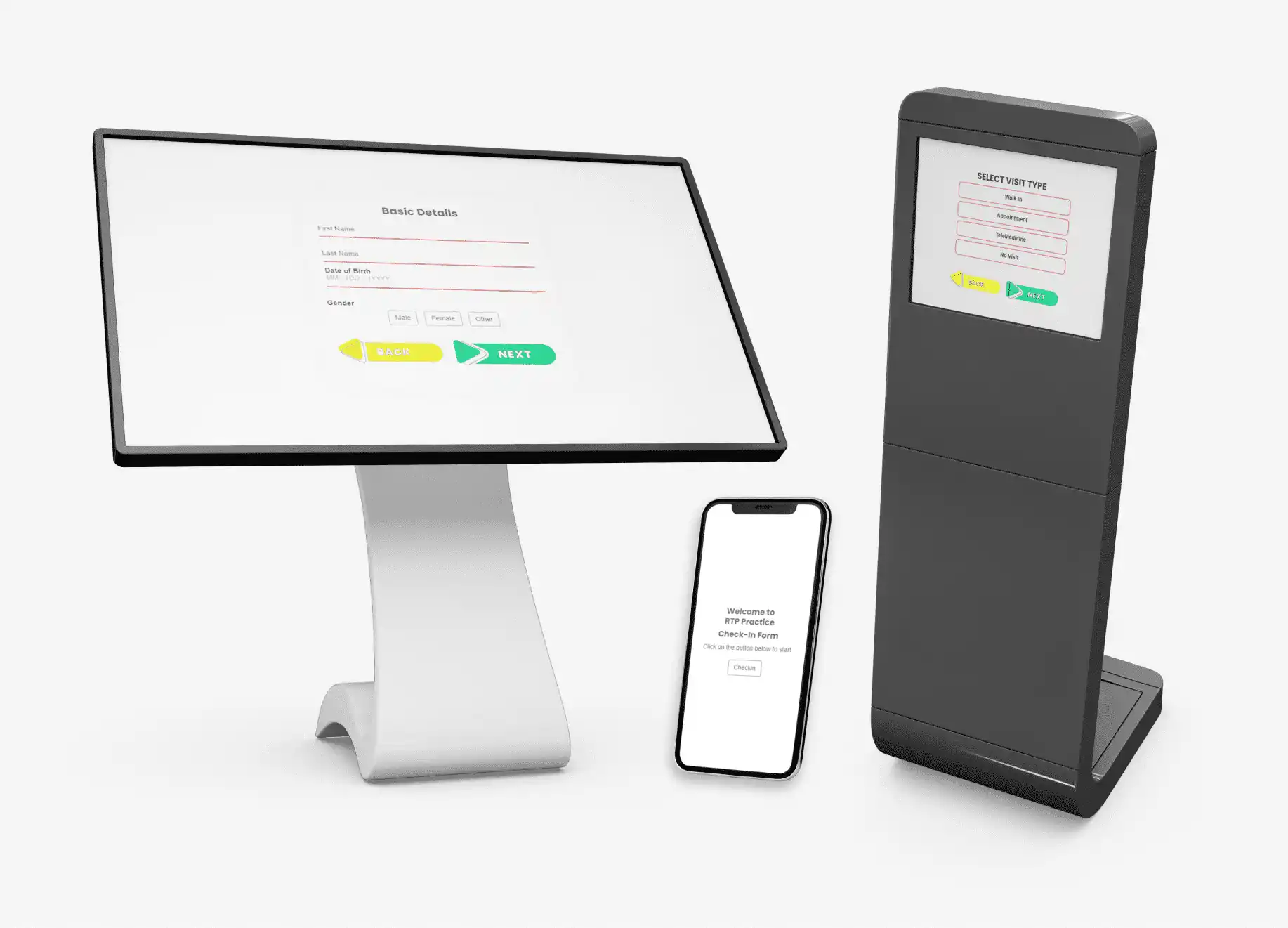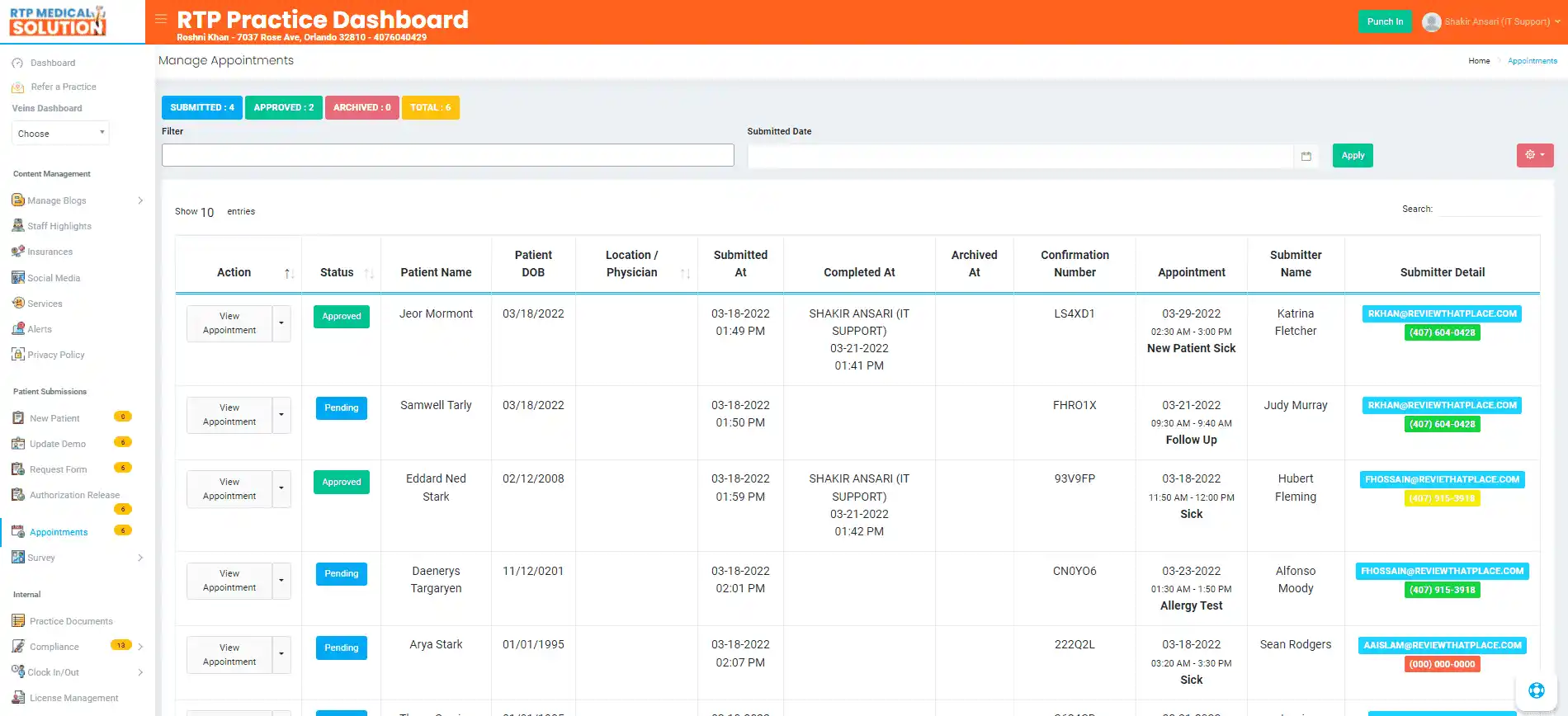 Control your schedules better with a practice management software that is created with features to give your management more control and improve the patient journey throughout!
Learn More
Upgrade to a fully customized professional website from 25 + templates designed to run more efficiently and improve how your practice appears online!
Learn More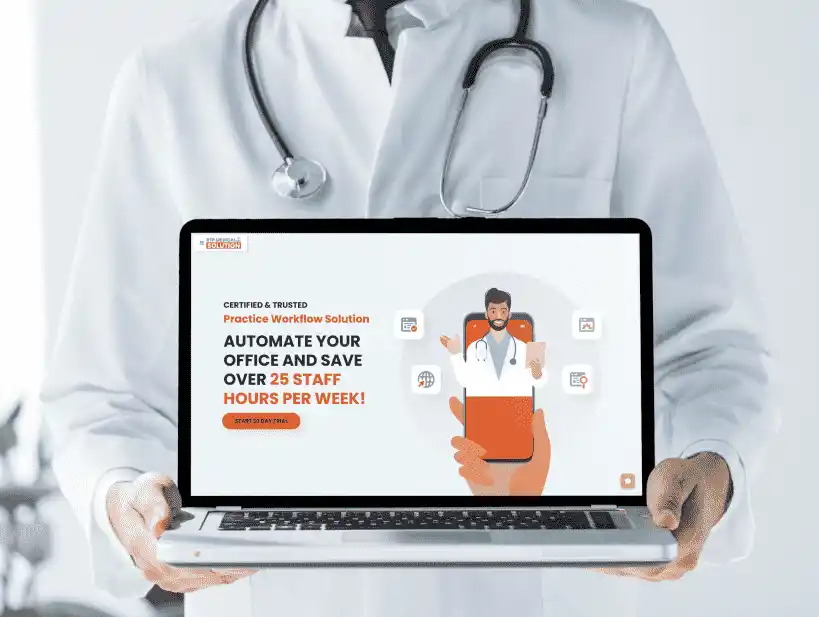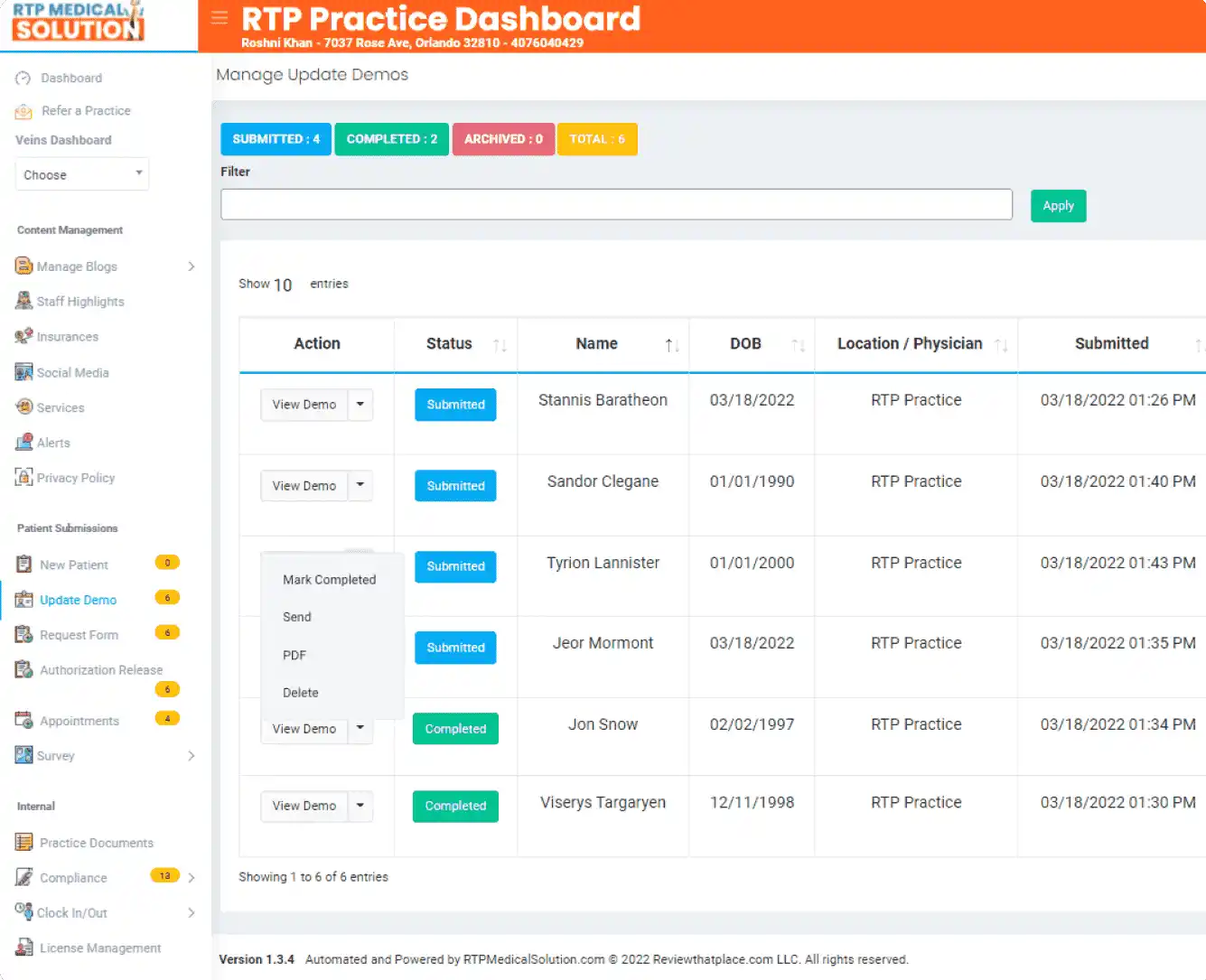 Online Forms
Collect, Track, and Execute All Forms Like New patients, Authorization Release, HIPAA, and many more Electronically.
Getting Started with Integrating
Our practice Management Software
We follow 4 easy steps created with professional guidelines to
automate & grow your practice, ensure patient success and patient satisfaction!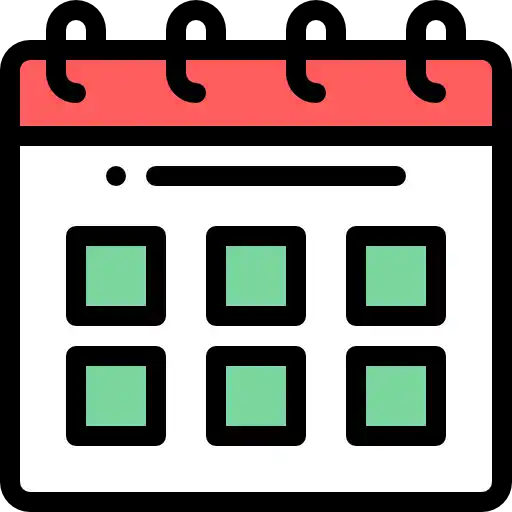 Schedule Demo
Reach out to one of our experts today to learn everything about the RTP patient success platform and how it can grow your practice online and improve the patient experience.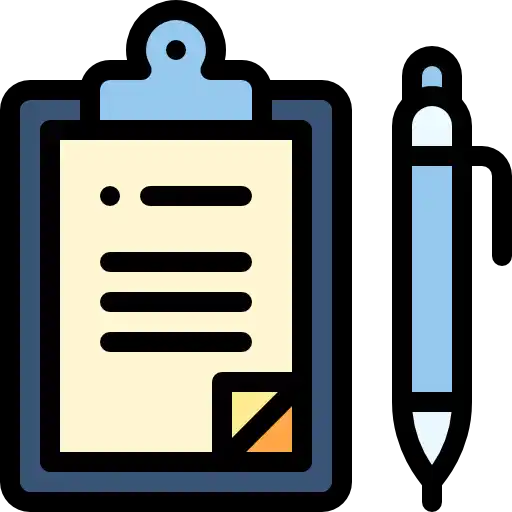 Onboarding Forms
Fill out The Onboarding Forms, view our designs, and select Design Templates that will improve your website's patient experience.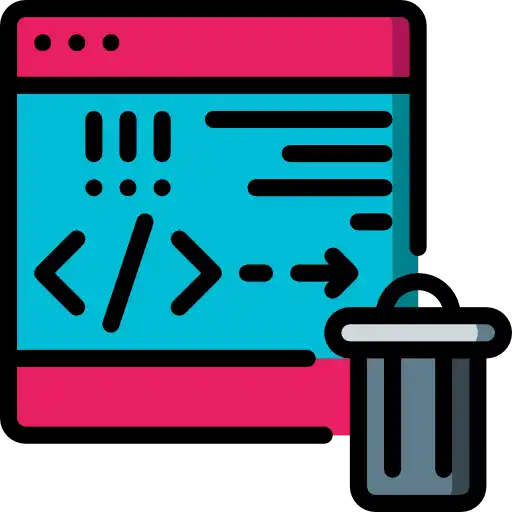 Development
Once your personalized practice management solution is all set up, our developers make the final changes to ensure it is created with the right features to grow your practice and patient journey!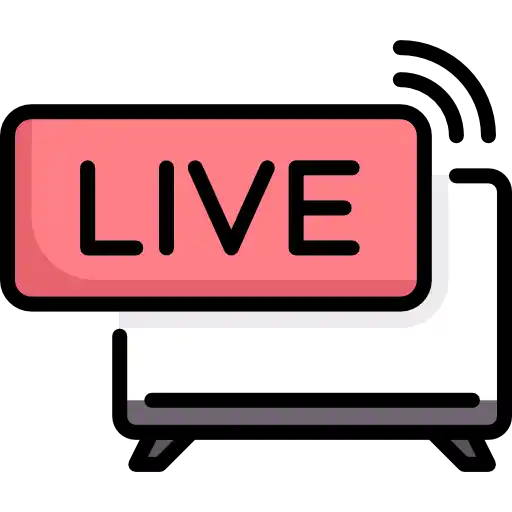 Live
Our team will host your website online with a live url.
Frequently Asked Questions
What Is Practice Management Software?
RTP cloud-based practice management software is created with tools for practice managers, and doctors to streamline their workflow, manage their practices more efficiently, and offer urgent care.
There are a ton of different Practice Management Software options out there to grow your practice, however we offer the top practice management system that automates tasks like patient scheduling, document management, patient outreach, and more.
With the right system in place, you'll be able to save time on mundane tasks so that you can focus on improving patient care and that's really what it's all about!
What Is The Difference Between Practice Management Software And An EHR?
There is a lot of overlap between practice management software and electronic health records (EHR), but some key distinctions exist.
Practice Management Systems are created with features like appointment scheduling, billing, and patient tracking, while EHRs often include more comprehensive clinical features like patient histories, medication lists, and lab results.
Do I Need Practice Management Software?
Yes, but there's no one-size-fits-all answer to this question, as the best solution for your needs will depend on the specific details of your medical practice and what it does.
However, in general, if you have a busy medical practice with multiple providers and staff members, then a medical practice management software can be extremely helpful to deliver urgent care, keep things organized and running smoothly.
Practice managers and office staff typically use this software to schedule patient appointments, track billings and payments, manage records and documentation, and do other administrative tasks.
What Is The Purpose Of Practice Management Software?
The purpose of the practice management system is to help streamline the operations of a medical office.
A practice manager can use the software to manage appointments, patient records, licenses, authorization releases, and more.
The software is created with tools that can also help track employee productivity and performance.
Ultimately, the goal of the software is to improve the overall efficiency of medical practices and offer a more personalized and urgent care to the patients that visit.
What Are The Benefits Of Utilizing A Practice Management Software?
There are a lot of benefits to using a practice management program in your medical office. Here are just a few:
1.

Simplifies and automates tasks

- Practice managers can automate many tasks, from patient scheduling and records to reminders for referrals and lab results. This can free up a lot of time so that you can focus on more important things.
2.

Increases efficiency

- When everything is organized and streamlined, your medical facility will run much more smoothly.
How Has Practice Management Software Improved Office Efficiency?
Practice management software has been a popular addition to medical offices in recent years. A practice manager is responsible for the business side of medical practice, including everything from scheduling and new patient documents to patient surveys and license tracking.
This can help a practice manager do their job more efficiently by automating many manual tasks and creating space for more urgent care to be delivered.
Using the RTP Medical Solution can help streamline the operations of a medical office, making it more efficient and ultimately saving time and money.